Incentives:
2021 MAGIC MILLIONS SALE | TASMANIA

Full brother to multiple stakes winner MANDELA EFFECT (Tasmanian Stks Listed, Thomas Lyons Stks Listed, Mowbray Stks Listed), Tasbreeders MM Classic
Half brother to the highly promising Galenus ( 4 wins from 6 starts, 3 in succession)
Dam three to race for three winners
"A gorgeous black athletic colt"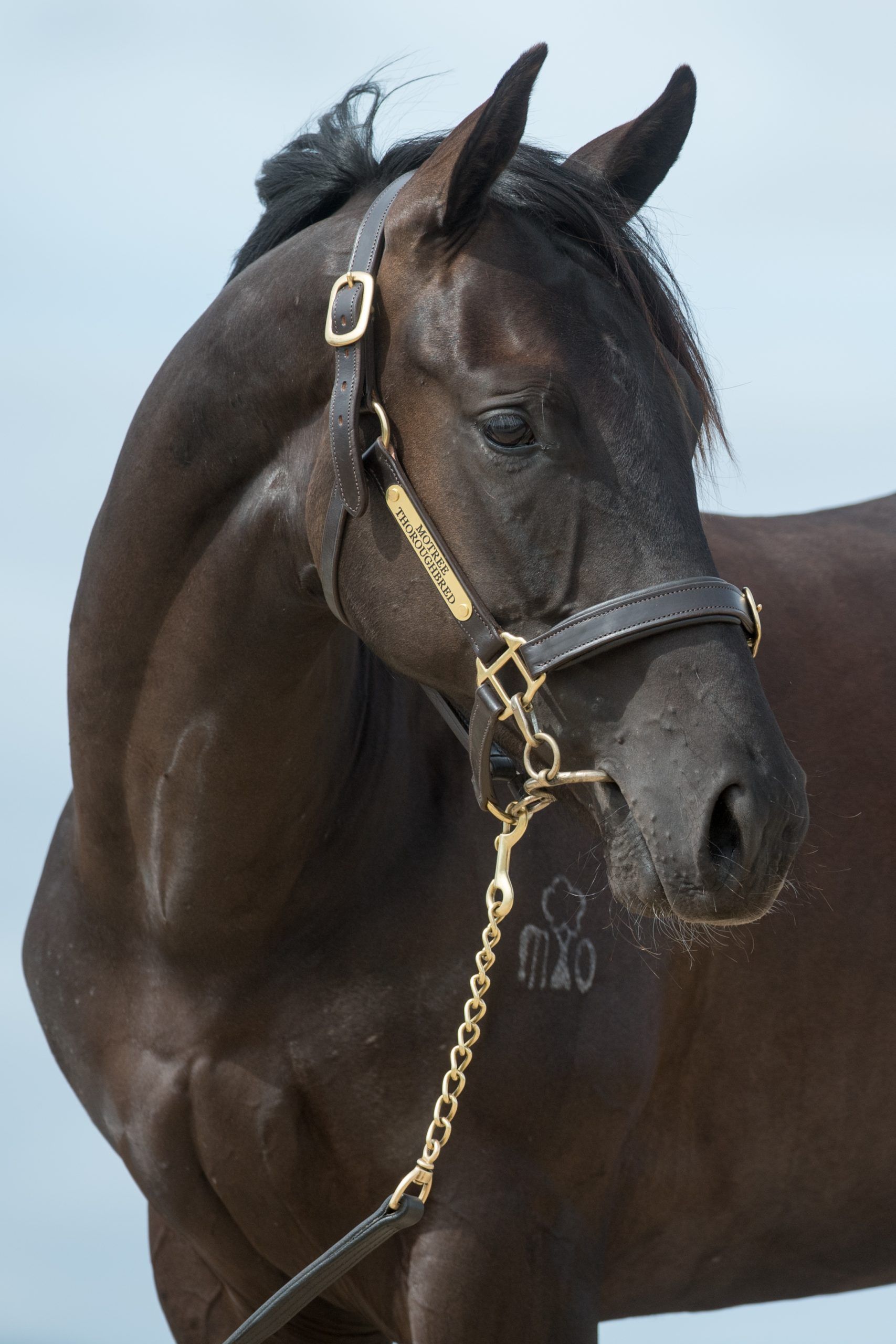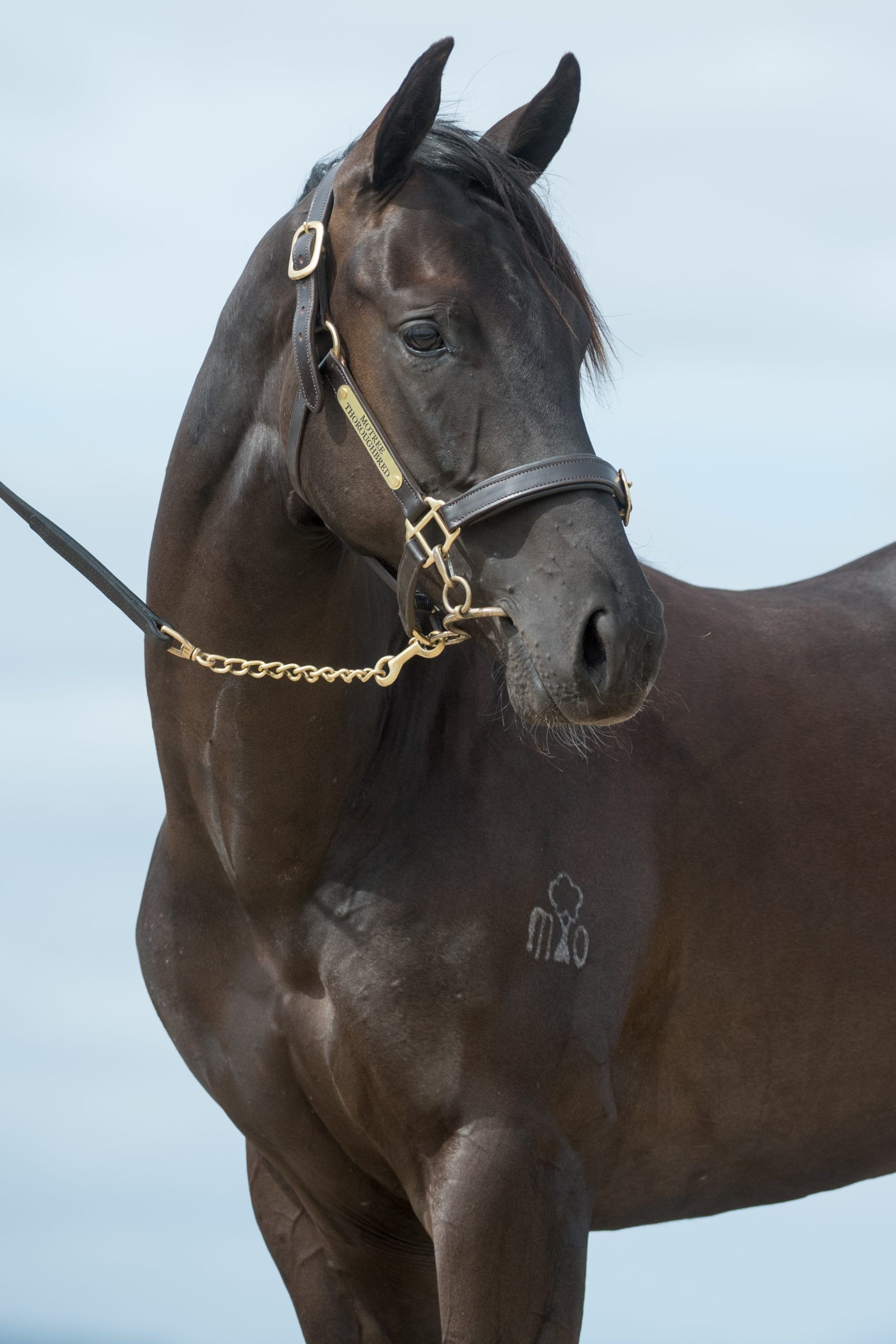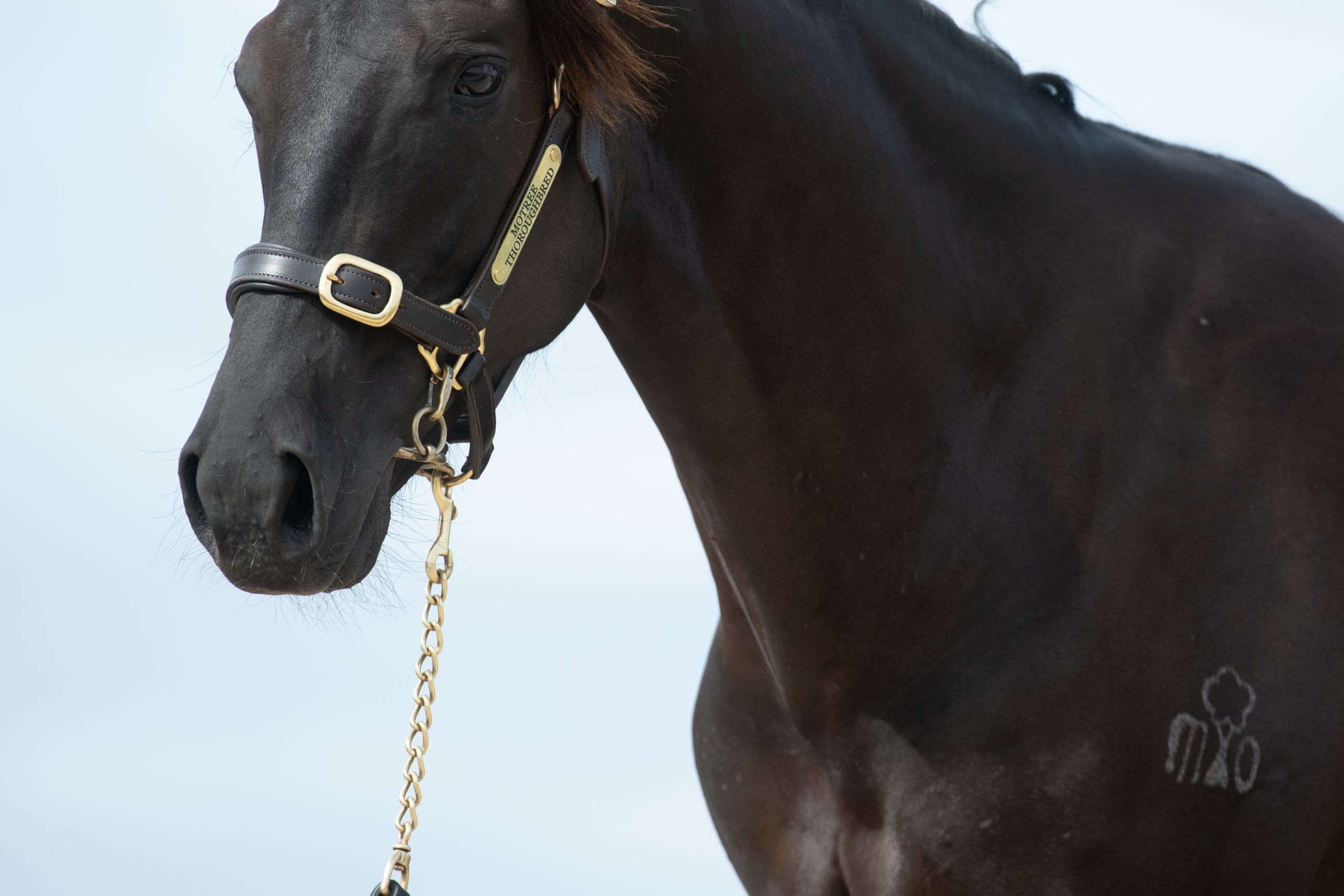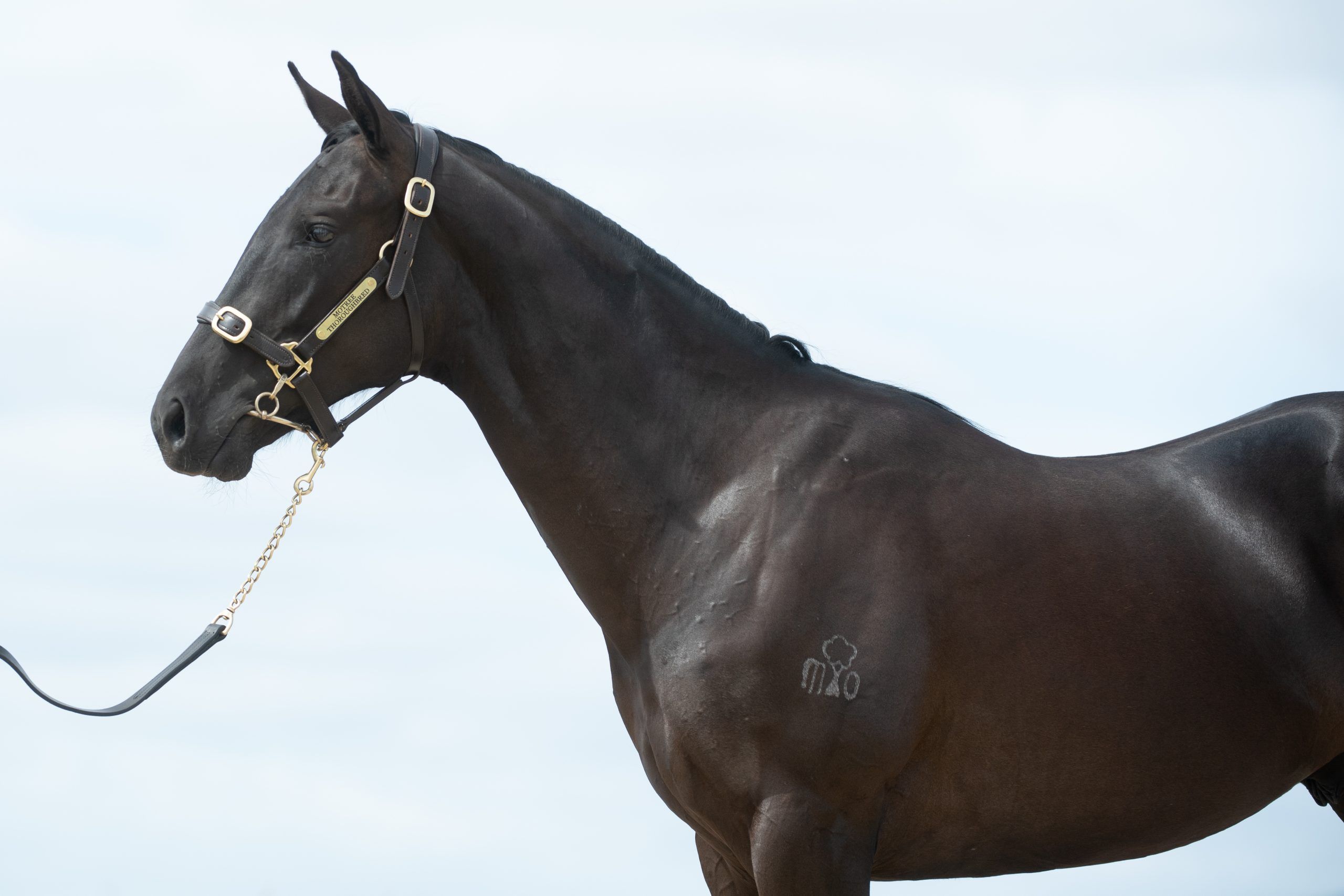 BAY OR BROWN COLT (AUS)

Foaled 28th October 2019

---

| | | | |
| --- | --- | --- | --- |
| Sire | Johannesburg | Hennessy | Storm Cat |
| TURFFONTEIN (AUS) | | Myth | Ogygian |
| 2004 | Spirit of Grace | Dr Grace | Sir Tristram |
| | | News Box | Bassenthwaite |
| Dam | West Quest | Gone West | Mr. Prospector |
| MORELL (AUS) | | Veridian | Green Dancer |
| 2008 | Waminda | Fearless Pride | Without Fear |
| | | Miss Plateola | Galway Bay |

---

TURFFONTEIN (AUS) (Chestnut 2004-Stud 2010). 5 wins-1 at 2, MVRC William Reid S., Gr.1. Sire of 266 rnrs, 147 wnrs, inc. SW Fontiton (MRC Blue Diamond Prelude (f), Gr.2), Fontein Ruby, Widgee Turf, Lyuba, Bold Thruster, Mandela Effect, Khoekhoe, SP First Accused, Crown Fontein, Turfane and of Alinjer, Meet Mr Taylor, Turf Man, Fontein Lad, Faint Blaze, Finke, Safariann, Give Us a Go, Hunters Grace, Turf Crusher, Eskdale Girl, Luca Bratzi, etc.

1st dam

MORELL, by West Quest. Winner at 1200m in Aust. Half-sister to Royal Work. This is her fifth foal. Her fourth foal is a 2YO. Dam of three foals to race, all winners-

MANDELA EFFECT (g. by Turffontein). 12 wins from 1100m to 1600m, A$610,439, to 2019-20, TTC Tasmanian S., L, TRC Thomas Lyons S., L, TTC Mowbray S., L, Tasbreeders Magic Millions Classic, MRC Ladbrokes Info Hub H., TRC Edyth Langham Autumn Sprint, Kevin Sharkie H., VRC Cup Week Radio Trophy H., TRC Carlton Draught H., TTC Chef's Catch H., Bendigo JC RSN H., 2d TTC Conquering S., L, Newmarket H., L, Tasmanian S., L, Sale Cup, L, TRC Summer Cup, PFD Food Services 2YO H., TTC Blair & Sons Sawmill Classic, 3d TTC Conquering S., L.

Galenus (g. by Magnus). 4 wins at 1100m, 1200m, A$126,423, to 2020-21, TTC Tasbred 4YO P., PFD Food Services Classic H., 2d TRC Clennett's Mitre 10 H., 3d TTC Armidale Stud Tasbred 2YO P.

Reconquista (g. by War). Winner at 1350m in Aust.

2nd dam

WAMINDA, by Fearless Pride. Winner at 1100m in Aust. Dam of 10 foals, all raced, 7 winners, inc:-

Royal Work (Matsqui). 8 wins from 1200m to 2200m, A$104,303, TRC Think Pink Cup July 22 H., Northgate Shopping Centre H., Tatt's Group H., Tattersall's Park Function Centre P., TTC Tasmania Racehorse Owners Association H., 2d TRC Dudley Clark Industrial Land Supplies H., Brighton Bypass H., Bellerive Yacht Club H., Roberts Estate Wines P., 3d Tasmanian Guineas, L, TRC Tattersall's Park Function Centre H., George Self Real Estate H.

Charzard. 6 wins from 1600m to 2200m, TRC Cheaper Furniture Summer Cup, Raine & Horne Show Cup, Government of Tasmania H., Cascade Premium H., TTC Harvey World Travel H., 2d TRC Wrest Point Five Star Premium Suite H., Saab 9-3 Linear H., Premium Floating Floors H., TTC Nichols Communications H., 3d TRC Brighton Council H., Instant Scaffolds H.

Sister Quest. 4 wins at 1150m, 1600m, TTC Launceston Mitsubishi H., 2d TTC Young Racegoers Function H.

Kid Dynamite. 4 wins at 1100m, 1200m, TRC Tasmanian Hospitality Association H., Dudley Clark Land Sale H., TTC Flexi Quadrella H., 3d TTC Tote Tasmania H.

Little Pumba. 2 wins at 1200m, 1400m, TTC Fish 'n' Chips at Seaport H., 2d TTC Prestige Bookbinders H., 3d TTC Harvey Norman Home Appliances H.

Morell. Winner. See above.

Miss Jimbob. Winner at 1550m in Aust.

3rd dam

MISS PLATEOLA, by Galway Bay. Unplaced. Half-sister to PERSIAN SAINT, Justajoke, Anabasis (dam of MIGHTY MANITOU), Deep Discovery (dam of DEEP PILE). Dam of 4 named foals, 3 to race, 2 winners, inc:-

Barooga. 2 wins at 1100m, 1650m, TRC Bass H.

4th dam

Plateola, by Diablerets. 5 wins-2 at 2-from 5f to 1¼m, 2d MVRC Ailsa H., Lyndhurst H., 3d MVRC Foundation S., L. Dam of 12 foals, 11 to race, 8 winners, inc:-

PERSIAN SAINT (Rajah Sahib). 6 wins-2 at 2-from 1000m to 2000m, VRC Flemington S., L, Batman S., L, MVRC St Albans S., L, VRC River H., MVRC Albion H., Kalkallo H., 3d VRC Maribyrnong Trial S., L, 4th VATC Debutant S., Gr.3. Sire.

Justajoke (Red Rumour). 7 wins from 1500m to 2800m, VRC Alan Bell H., VATC Bond H., MVRC Magdala H., 3d VRC Maribyrnong Trial S., L.

Anabasis. 9 wins to 1400m, SAJC Bellevue Graduation S., Hayhurst Graduation S., Belair Graduation S., 2d SAJC Helmsdale H., Knoxville H., Broadway Graduation S., Outer Harbour Graduation S. Dam of-

MIGHTY MANITOU (Manihi). 3 wins-2 at 2-to 1400m, A$75,650, AJC Sires' Produce S., Gr.1, SAJC Great Western P., L, Weigall H., 2d VRC Gibson-Carmichael S., L, MVRC Herald Vase H., L, VRC Criterion H., VATC Spring S., 4th VATC Blue Diamond S., Gr.1, VRC Linlithgow S., Gr.2. Sire.

Deep Discovery. 3 wins-1 at 2-at 1200m, 1600m, 2d VRC Whitty H. Dam of-

DEEP PILE (Plush). 8 wins-1 at 2-to 1300m, A$137,660, STC Civic H., L, AJC Eye Liner H., STC Parkroyal St Kilda Road H., Hawaii H., Baldoyle H., AJC Monte Carlo H., STC BMW 850 H., 4th STC Birthday Card H., L. Producer.