Incentives:
2021 MAGIC MILLIONS SALE | TASMANIA

From a daughter of classy Tasmanian mare PETITE OISEAU (Tasmanian Oaks Listed, 1000 Guineas Listed, 3rd Hobart Cup G3)
From the first crop of Spendthrift stallion Gold Standard
Unraced 2yo half sister in work with Phillip Stokes.
"Very strong filly, great mating, good temperament"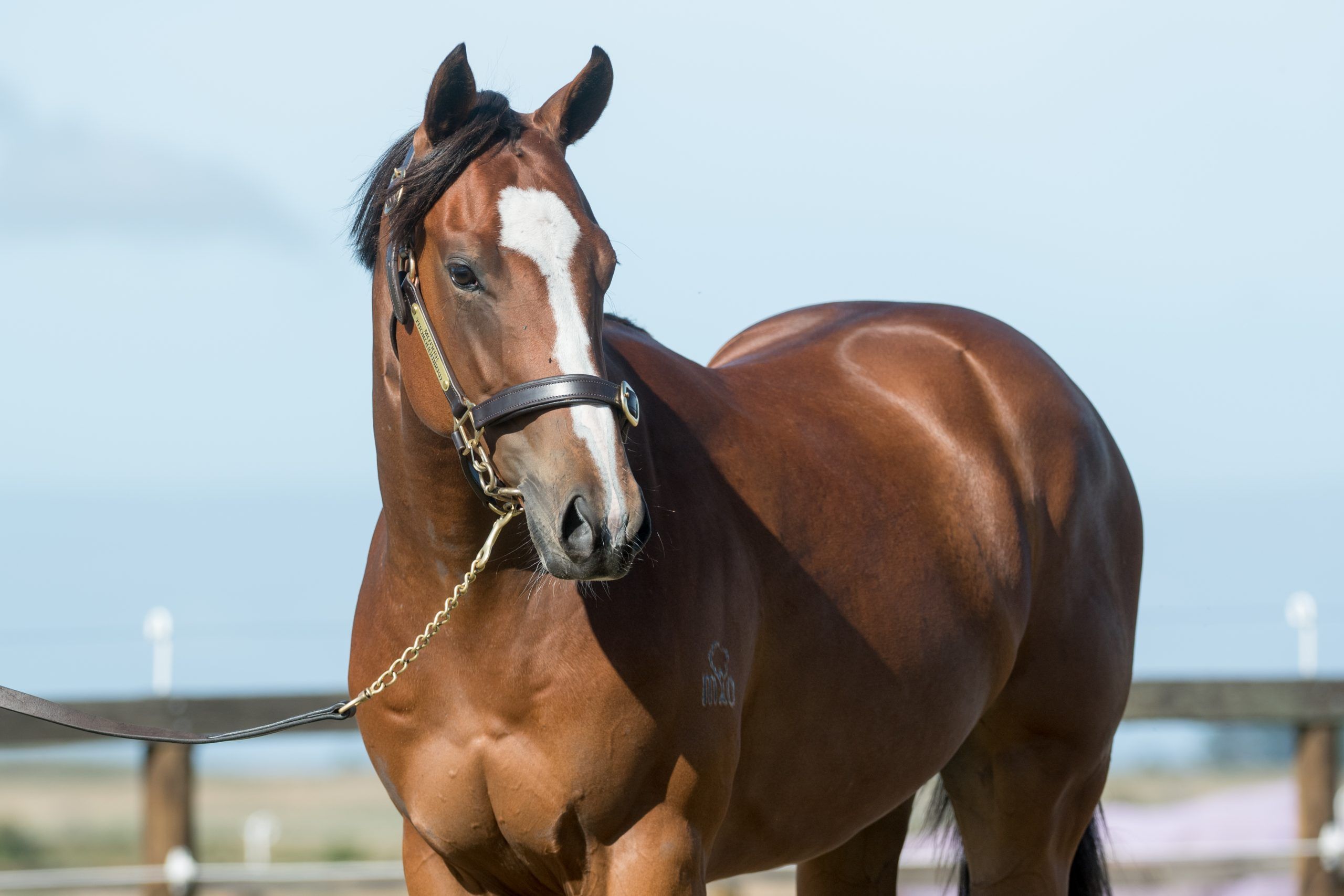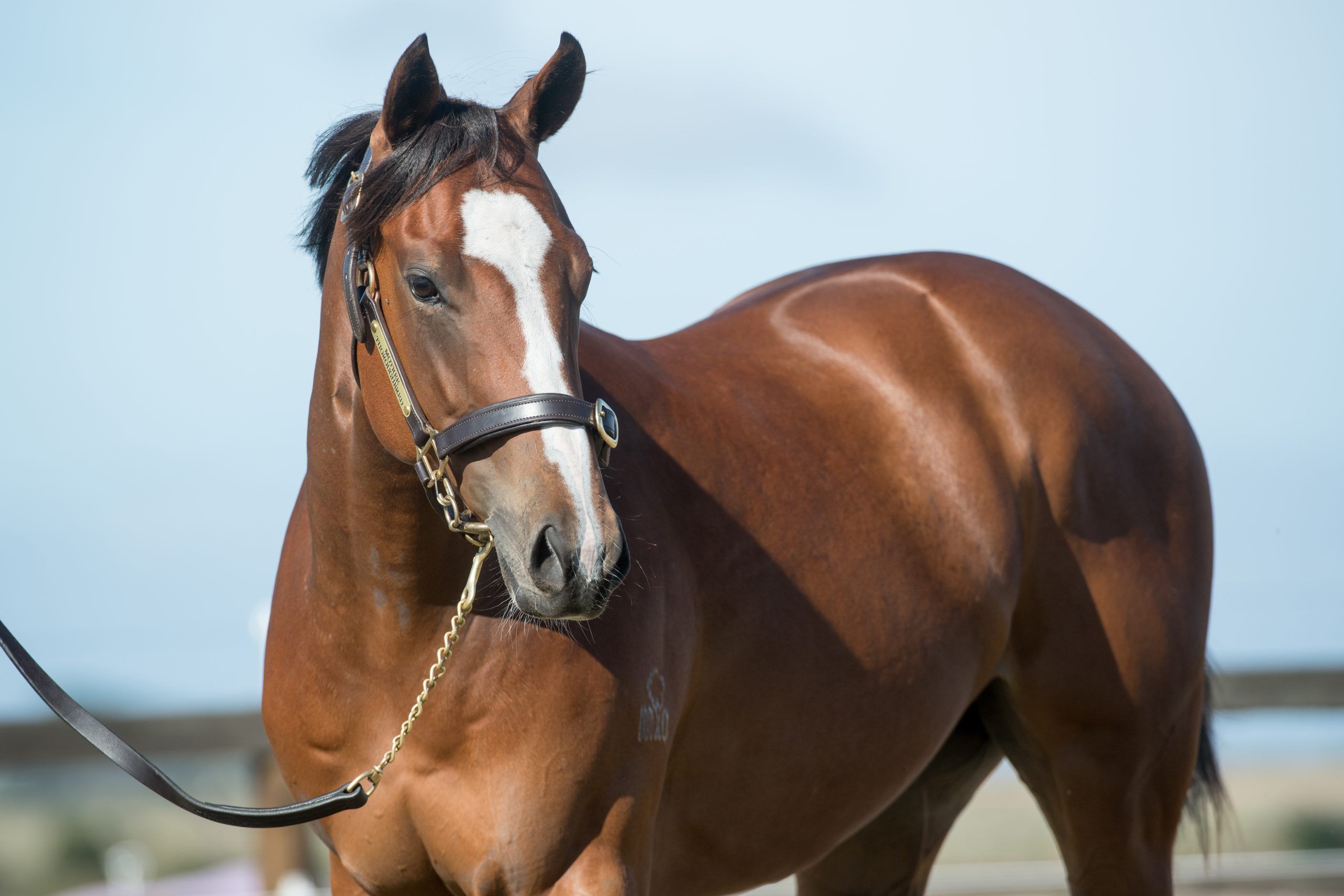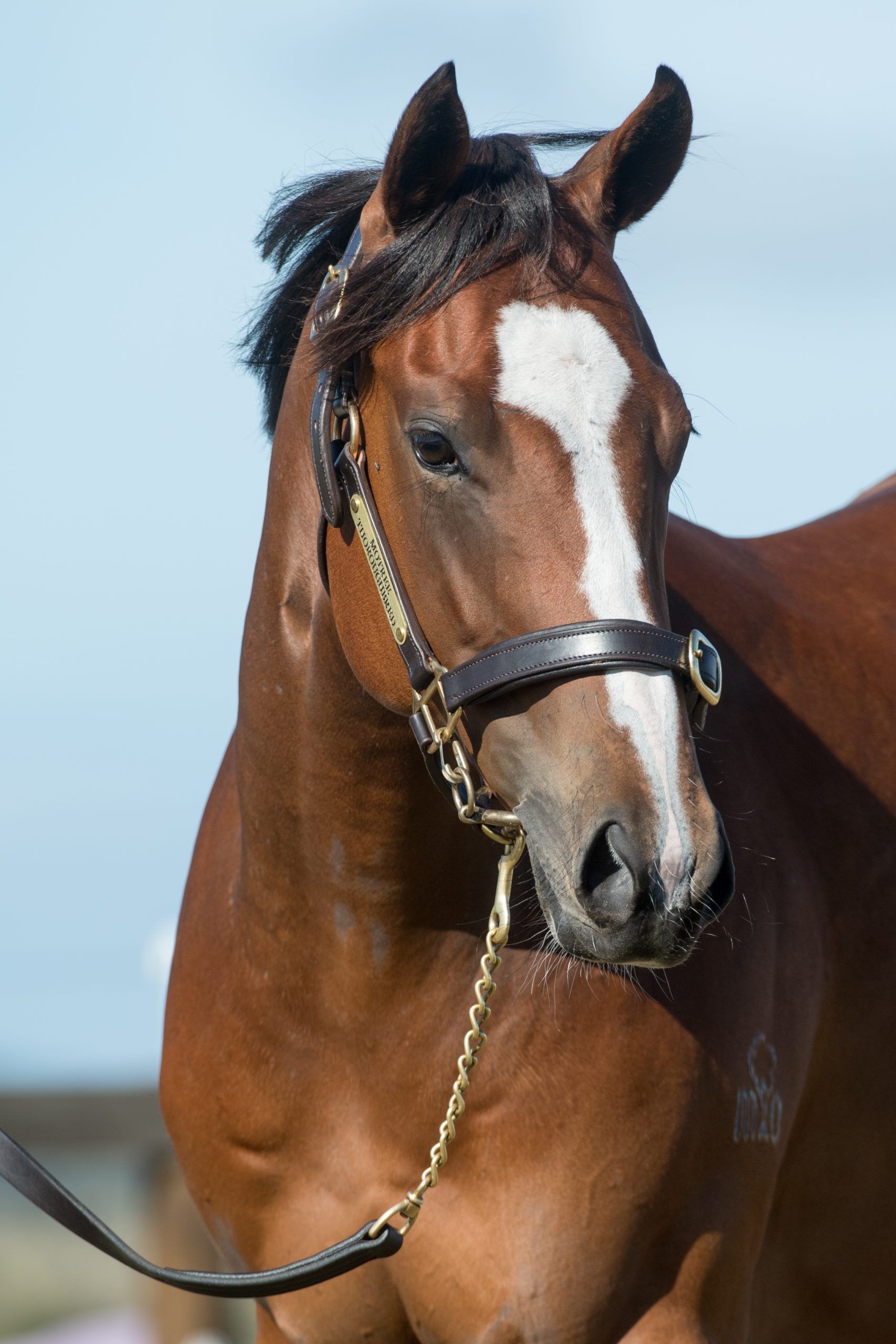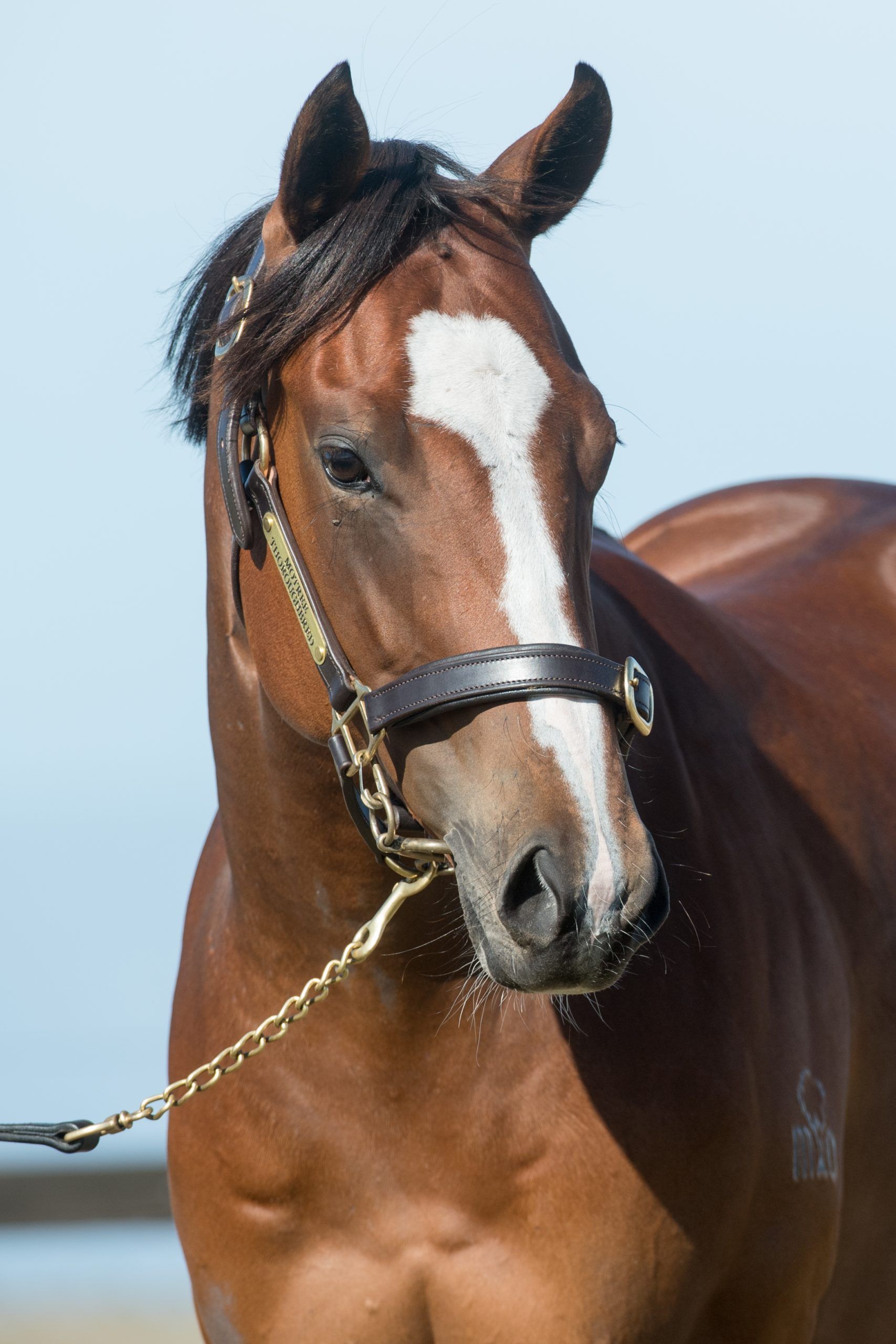 BAY FILLY (AUS)

Foaled 11th September 2019

---

| | | | |
| --- | --- | --- | --- |
| Sire | Sebring | More Than Ready | Southern Halo |
| GOLD STANDARD (AUS) | | Purespeed | Flying Spur |
| 2014 | Coniston Gem | Greig | Grosvenor |
| | | No Telling | Gold Carat |
| Dam | Denman | Lonhro | Octagonal |
| SCOUT FINCH (AUS) | | Peach | Vain |
| 2012 | Petite Oiseau | Ladoni | Danehill |
| | | Very Private | Relay Race |

---

GOLD STANDARD (AUS) (Chestnut 2014-Stud 2018). 2 wins at 1250m, 1500m, A$230,250, ATC Stan Fox S., Gr.2, Tab.com.au P., 2d ATC Up & Coming H., Gr.3, 4th ATC Golden Rose S., Gr.1. Out of SW Coniston Gem (VRC Schweppervescence Trophy, Gr.3, MRC Hyderabad Race Club S., Gr.3). Related to SW Rapid Man (VATC HDF McNeil S., Gr.3), SW Solar Princess (VATC Debutante S., Gr.3), etc. His oldest progeny are yearlings.

1st dam

SCOUT FINCH, by Denman. Unplaced. Half-sister to Bulwer Bay. This is her third foal. Her second foal is a 2YO. Dam of one foal to race.

2nd dam

PETITE OISEAU, by Ladoni. 6 wins from 1400m to 2100m, A$216,615, Tasmanian Oaks, L, TRC One Thousand Guineas, L, Devonport RC Sheffield Cup, 2d Devonport Cup, 3d TRC Hobart Cup, Gr.3, TTC Newmarket H., L, Tasmanian S., L, TRC Rosemount Chardonnay 2YO H., TTC Cascade Draught Watchful Trophy 2YO H., 4th TRC Strutt S., L. Sister to Private Star (dam of GREAT SCOTT). Dam of 8 named foals, 6 to race, 4 winners, inc:-

Bulwer Bay (Testa Rossa). Winner at 1200m, 3d Ashburton RC Ray Coupland S., L, North Canterbury RC Canterbury S., L, Otago RC Premier Day February 2YO S.

Better Call Saul. 3 wins from 1400m to 1800m, MRC Polytrack P., 2d SAJC Pura Milk H.

Lionheart Man. 2 wins at 1050m, 1500m in Macau.

Speedy Graphito. 2 wins-1 at 2-at 1250m, 1400m in Aust.

3rd dam

VERY PRIVATE, by Relay Race. 2 wins at 1250m, 1900m, TRC Derwent Park H., 3d TTC Malua H., WR Menzies H. Dam of 5 foals, 4 to race, 2 winners, inc:-

PETITE OISEAU (Ladoni). 6 wins. See above.

Private Star (Ladoni). 5 wins-3 at 2-at 1100m, 1200m, TRC Tilford Honda H., Hobartown Plate H., Cavalry Hospital 2YO H., Petrusma Reeves First National 2YO H., 2d TTC Governors P.H., TRC Cascade Draught H., 3d TRC Thoroughbred Breeders' Classic, L, TTC Jackson Motor Company 3YO Cup, TRC Alexandra 2YO P. Dam of-

GREAT SCOTT (Face Value). 8 wins to 1400m, 307,292Rgt., S$67,905 in Malaysia and Singapore, Penang TC Dr Lim Ah Soo Memorial Trophy, L, Singapore TC Class 4 H., 2d Singapore TC Benchmark 67 H., Class 4 H.-twice.

Starsimp. 7 wins from 1400m to 1600m, A$99,165, TTC RJ Foot S., TRC Winning Edge Presentation H., Tattersall's Park Function Centre H., Raine & Horne Hobart P., TTC Black Stallion Hotel H., Betfair.com H., 2d TRC Southern Cross Care H., Penna Cup, TTC Carrick P., Lady Lynette H., Tasmanianturfclub.com P., TRC Cables Plus H., Betfair H., Campbell Gunn Memorial H., 3d TRC Tasmanian Life Magazine Think Pink Cup, Members H., Kevin Sharkie H., George Self Property H., TTC Shaw Contracting H.

4th dam

LOTRICIA, by Redesdale. 3 wins-2 at 2-to 1200m, TTC Gold Sovereign S., TRC Improvers' H., 2d TRC 3YO H., TTC 2YO H., 3d TTC Sires' Produce S., TRC 3YO H. Dam of 6 foals, 5 to race, 3 winners, inc:-

Very Private. 2 wins. See above.

Marlaw. 3 wins at 1200m, 1400m in Aust.

Sky Star Boy. 2 wins at 1200m, 1400m in Aust.

Seattle Star. Placed at 2 in Aust.

5th dam

ABILITY, by Sutton Harbour. Unraced. Half-sister to Artistic, Star Critic. Dam of 6 named foals, all raced, 4 winners, inc:-

Kaoru Belle. 6 wins-1 at 2-from 1000m to 1600m, TTC Improvers' H., TRC Improvers' H., 2d TRC Improvers' H., TTC Thirkell S., Progressive H.-twice, Improvers' H., 3d TRC 2YO H., Improvers' H., TTC Tasmanian S., Cadorna Progressive H. Producer.

Lotricia. 3 wins. See above.

Ability's Star. 3 wins from 1400m to 1900m in Aust. Dam of-

Melleta Star. 3 wins to 1400m, TTC WH Valentine H., 2d TRC Lambert Bain H., TTC Bloodstock Insurance H. Dam of-

Ever So Spritely. 6 wins to 1400m, TRC Petrusma Reeves First National H., Charles O'Conor H., TTC Pindari Cellars H., 2d TRC Australia Post H., Hobartown P.H., 3d TTC Tradelink Plumbing Supplies H., TRC Cadbury Glass & a Half H. Producer.

Equal Chance. Winner at 1200m in Aust. Dam of-

Equal Knight. 17 wins-1 at 2-to 1350m, A$110,055, STC March H., September H., 2d STC Sebastian Hodge H., Western Toyota H., 3d STC Tooheys H., Elusive H.

Lasseter's Star. 5 wins at 1000m in Aust. Dam of-

GARRIN (Air de France). 5 wins-1 at 2-to 1300m, A$77,845, STC Festival H., L, AJC Mulgoa H., 3d City Tatt's RC Lightning H., L, AJC Bankstown Trotting & Recreation Cup H., STC James Macarthur H.